Doors.NET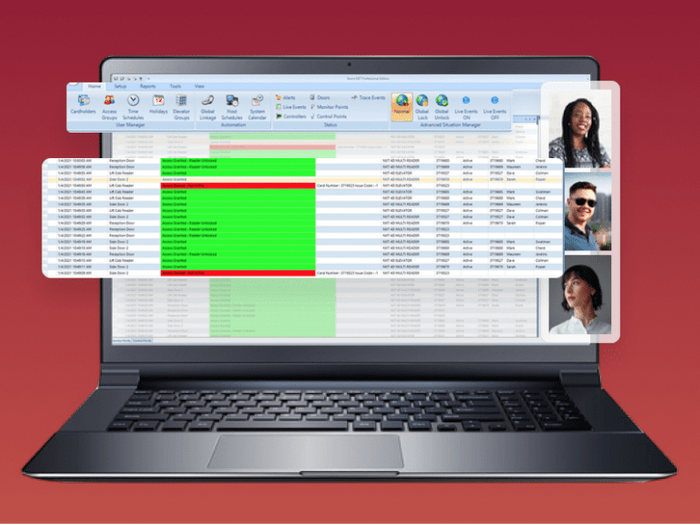 Designed with ease of use and integration in mind. Doors.NET provides a user-friendly experience while maintaining power and flexibility.
Ensure your installation's hardware is supported
Doors.NET supports IP-based NXT, PXL-500, authentic Mercury Security, and wireless locks from Allegion/Schlage.
Choose Standard Edition or Professional Edition
Standard Edition will handle the majority of use cases and can always be upgraded to the Professional Edition. View the comparison chart.
Install at your preferred management locations
The software can be installed on standard windows and server operating systems, or in a virtual environment.
Expert Technical Support
Our expert technical support is always available should you need assistance with installing, configuring, or managing the software.