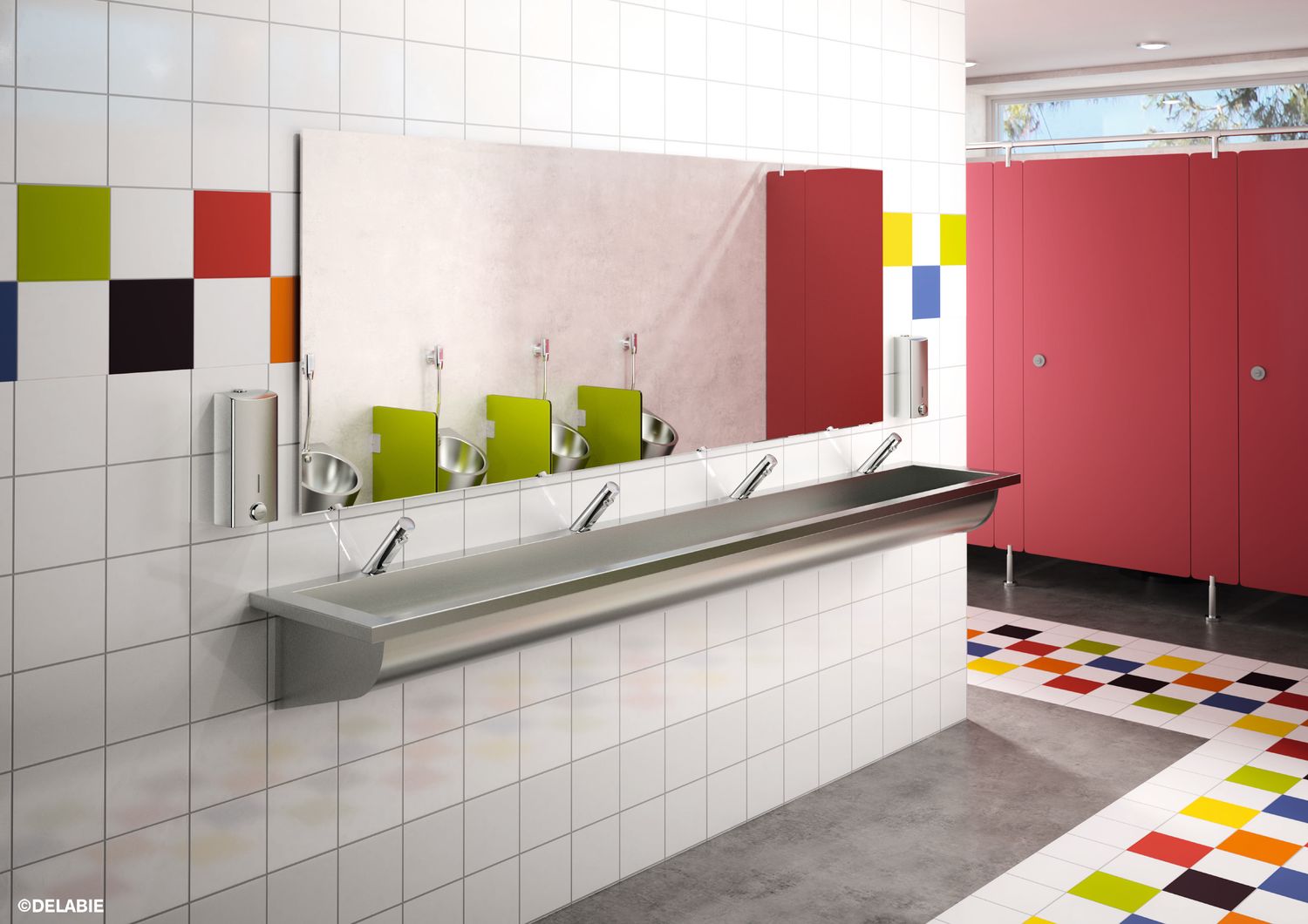 DELABIE is Europe's leading manufacturer of water controls and sanitary fittings for commercial environments. With over 30 years' experience, the company provides innovative, hygienic and sustainable solutions for highly frequented environments in the education sector.
Specifically designed for intensive use and manufactured from strictly controlled raw materials, DELABIE's water controls are continually tested in our laboratories in order to improve their performance. Every product is controlled at each manufacturing stage and is individually tested before delivery to ensure that it meets the demands of public places such as schools, hospitals, offices, hotels and leisure centres.
Address
Hithercroft Rd
Henderson House
Hithercroft Road
Wallingford
OX10 9DG
United Kingdom
News
Direct flush provides an effective and hygienic solution for the education sector. Ideal for intensive use, easy to install and maintain, its a sustainable alternative to cistern flush WCs.