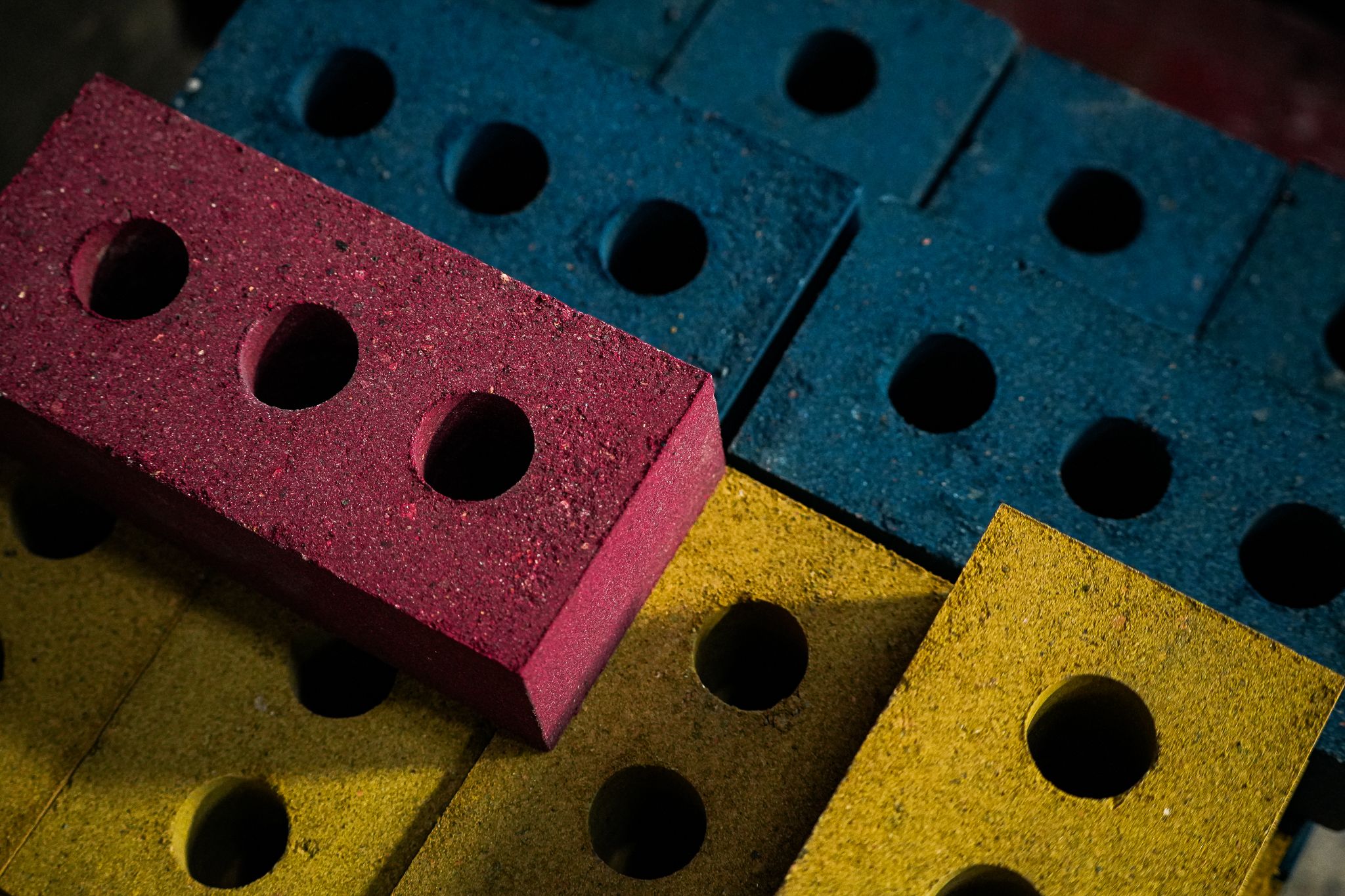 In a world of finite materials, a circular economy strategy is fundamental to the built environment. Kenoteq's K‑BRIQ is a pioneering sustainable brick, targeting the critical issues of legislation-led waste reduction and the shortage in construction materials supply.
Kenoteq fosters innovative practice in the recycling of construction waste to significantly reduce overall carbon emissions.
Following a decade of R&D, Kenoteq's first commercial manufacturing plant will be producing certified K‑BRIQs from late 2022.
A game changer in the industry, the K‑BRIQ brings ultra-low carbon credentials and high quality aesthetics to your projects, whether a distinctive interior, a high-performing facade, or supporting a sustainable brand.