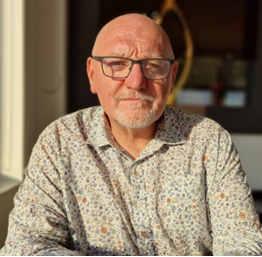 Ian Stuart
Head of Education
,
Avantis Education
Ian Stuart joined Avantis Education in May 2021. Previously he was with the Microsoft UK Education Team. He is from an education background, with pedagogy and making a difference at his heart, he worked as a secondary school Deputy headteacher. Seconded to the Scottish Government to redeveloped Scotland's National Learning Platform, GLOW, helped with the development of the National Digital Learning and Teaching Policy for Scotland. He also worked with large number is schools and organisations as a Design thinking Consultant with educational consultancy, NoTosh.
With a passion to make a difference for all teachers and leadership in education, He has focused on the delivery of Avantis' award-winning solution, ClassVR and one of the most innovative software offerings to be introduced to the classroom, Avanti's World and now with Eduverse.com
As the Head of Education, Ian drives the education team to support Avantis' user schools, partners and wider network of authorities, districts, and ministries of over 95 countries. With a focus on maximising the pedagogical outcomes from implementing virtual reality in the classroom, Ian and the team support and develop products and use to show best practise across Avantis' global customer base.