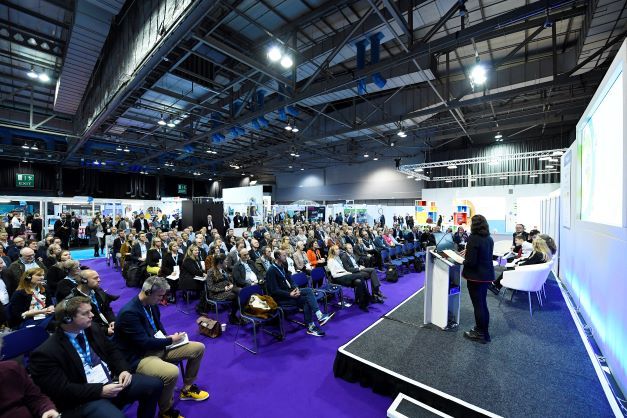 Focusing on the funding, design, build, maintenance and management of early years, schools, colleges and universities, Learning Places Scotland features a 2-day multi-stream conference, an exhibition showcasing some of the most innovative solutions around and an awards ceremony celebrating excellence in the sector.
Over 6 years, Learning Places Scotland has developed a reputation for bringing attendees that represent every level of the education sector. They include senior representatives of the Scottish Government and their associated agencies and bodies including Scottish Futures Trust, Architecture and Design Scotland, the 5 Hubs, councils, heads of schools, colleges and universities.
Conference speakers and delegates will be discussing the features of a modern educational setting, including materials, technology, accessibility and security, as well as sharing examples of best practice design and delivery. Meanwhile, suppliers to the sector will be demonstrating products and equipment currently available to the sector alongside technology that will shape the educational environment of the future.

This year's event will feature an exciting new opportunity,
EdTech Scotland
– located within the main event but with its own focus and dedicated conference. Technology created specifically for the educational environment will be a crucial component in implementing Scotland's Learning Estate Investment Programme. This section is expected to be popular with conference delegates and exhibition attendees alike for both its relevance to current plans and a natural interest in how education will look in the future, with cutting-edge equipment on display and live demonstrations drawing attention from the attending delegates and visitors.
Learning Places Scotland 2022 Statistics
What our partners and clients say...
"If I reverse back 5/6 years, prior to the conference being established, national and local government and their relationship with industry was pretty fragmented but it's exactly these type of events that bring that greater cohesion across all our delivery plans and ultimately makes a better product for our children and young people especially for the future."
Andy Dailly – Scottish Government
"If you're not here, you're not part of the game. You want to be at the table when you're talking about the agenda. LPS makes you part of that debate".
Jim Johnstone – Morrison Construction
"LPS is one of the most effective conferences that we have. The Scottish government bring together the most effective group of contractors, architects and councils – it's one of the best places to meet all these people – a lot of decision makers in one place. It's great for new thoughts, new ideas, seeing how the future is going to be."
Phillip Gardner – Space Zero
"It's so important for us to understand the specific nuances that Scotland drives because our team within Scotland need to be able to respond to the specifics of the locality. The one thing that LPS does better than other regions is getting young people involved. Their joy and their enthusiasm was contagious and it really set the tone for the whole conference. For anyone thinking about attending next year, come because your voice will be heard and that's hugely important."
Helen Groves - Atkins