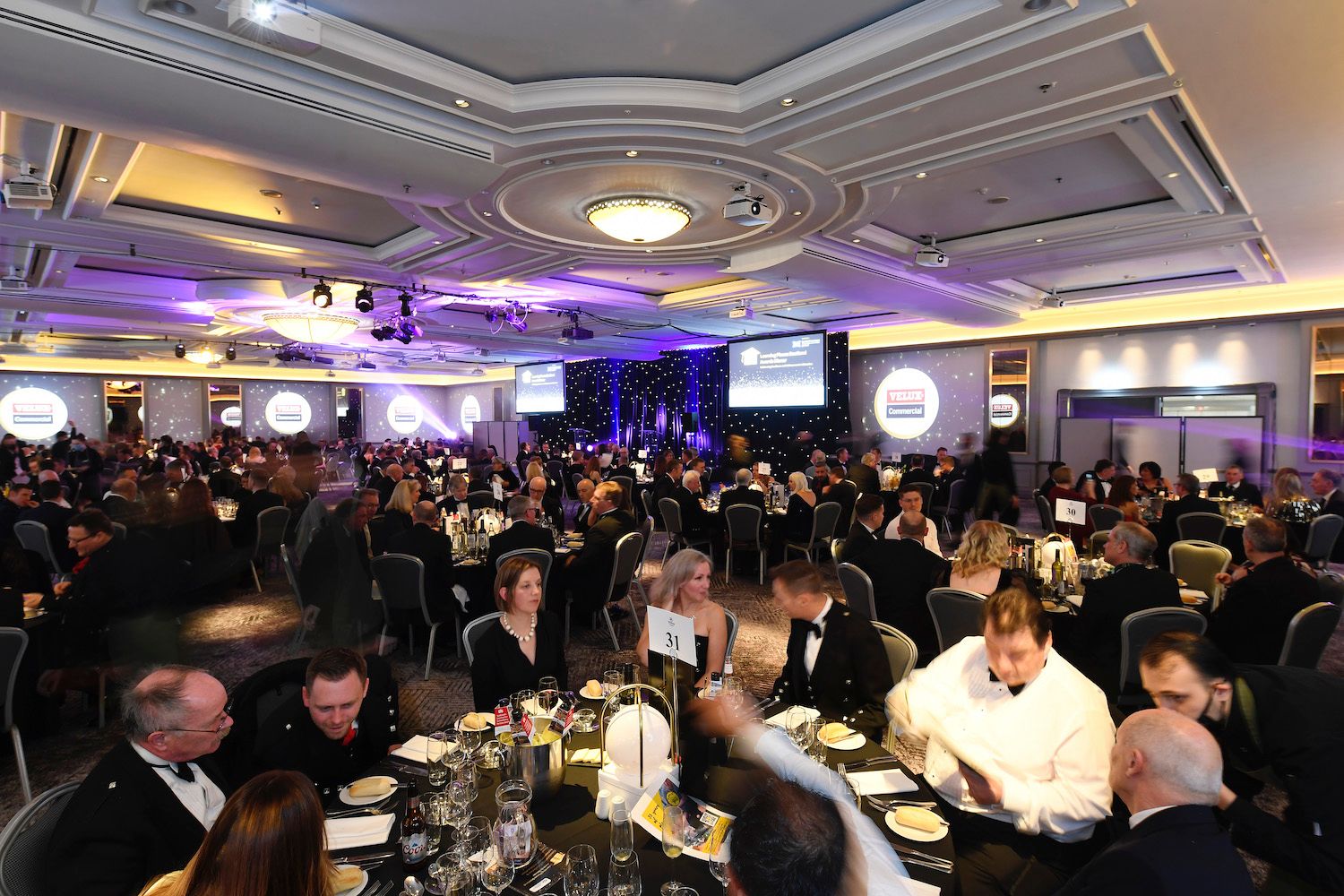 Celebrating Excellence & Achievement in Education
The Learning Places Scotland Awards Dinner is a black-tie event that takes place on Tuesday 30 November 2022, 19:30 at the Hilton Glasgow. The night will be a fantastic occasion celebrating excellence & achievement in Scottish education. The awards dinner is an excellent opportunity to network with your peers whilst enjoying a luxurious 3-course meal.
There will be twelve categories, recognising consultants, contractors, architects, clients, projects as well as innovation and sustainability.
The qualifying period for all projects is 1 January 2021 - 30 June 2022.
All categories are free to enter and all entries must be made online.
Categories Open for entries from Tuesday 1 March 2022 to Friday 27 May 2022.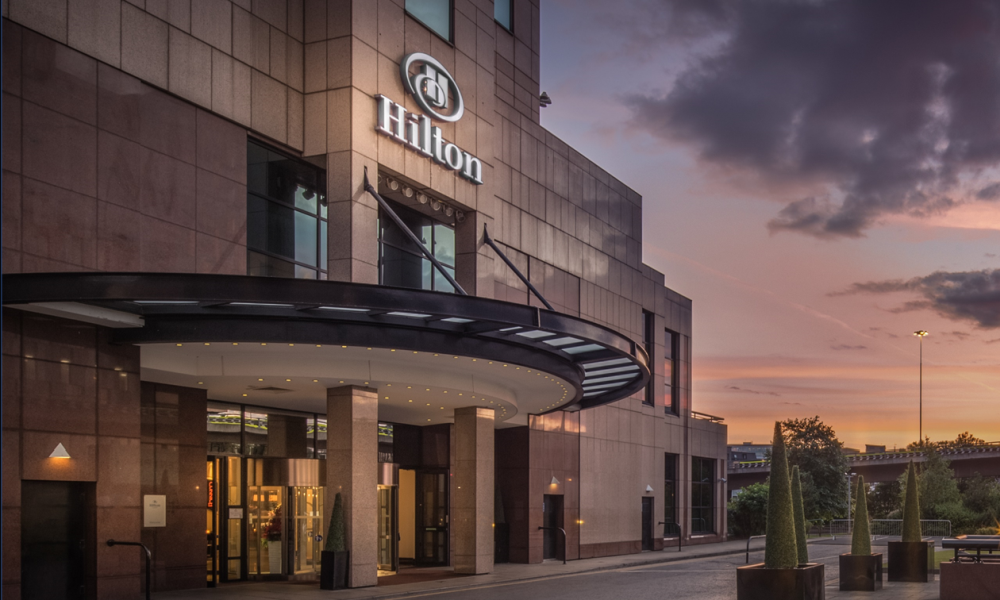 Venue, Timings & Rates:
Venue: Hilton Glasgow, 1 William St, Glasgow G3 8HT
In Glasgow city centre, the Hilton Glasgow Hotel is set in the heart of the financial district, within walking distance from the city centre and with easy access to transport links and the Scottish Exhibition & Conference Centre.
– A few minutes' walk from the city's central station.
– Good access to the M8 motorway, less than a minute away
Timings:
19:00 Arrival and Drinks Reception
19:50 Call to be seated
20:00 Dinner served
22:00 Entertainment
22:30 Awards ceremony
Awards Dinner Rates:
Table of 10 £1,750 + VAT
Individual Place(s) £175 + VAT
2022 Award Categories (Open for Entries March 2022)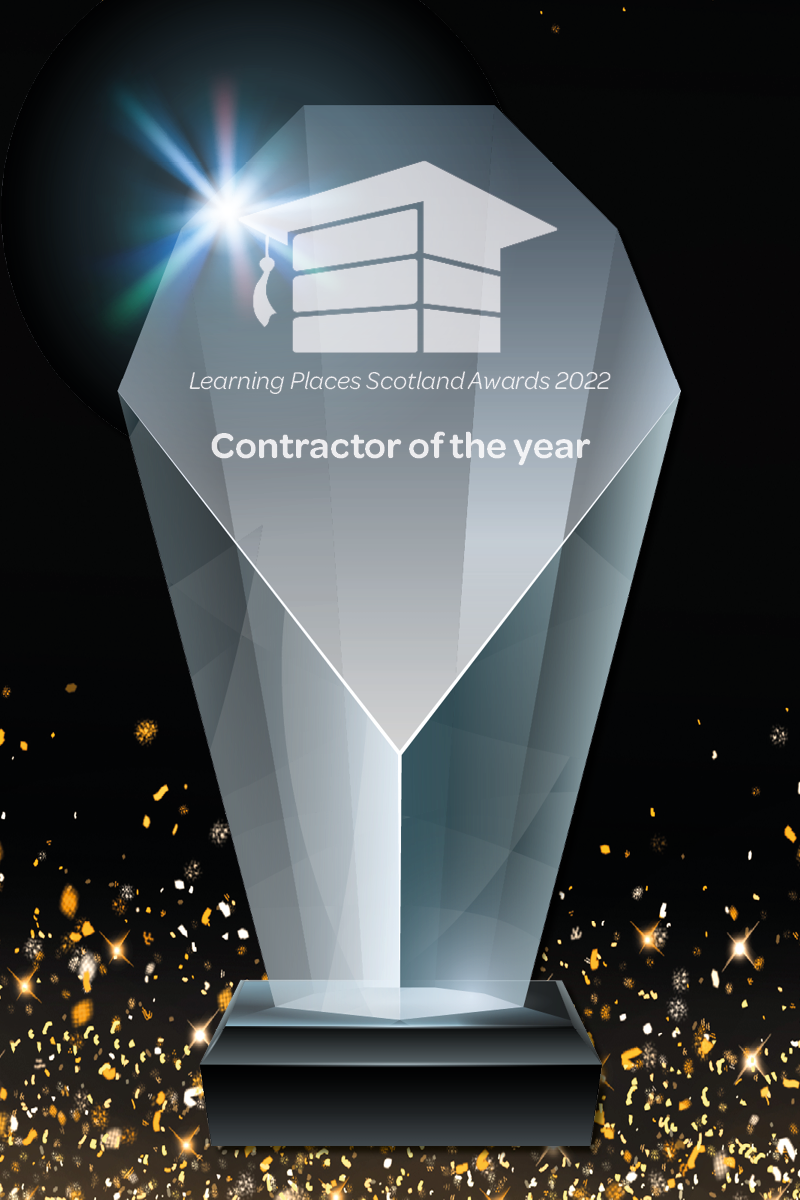 Contractor of the Year
This award recognises a main contractor that has demonstrated outstanding work in the Scottish education sector.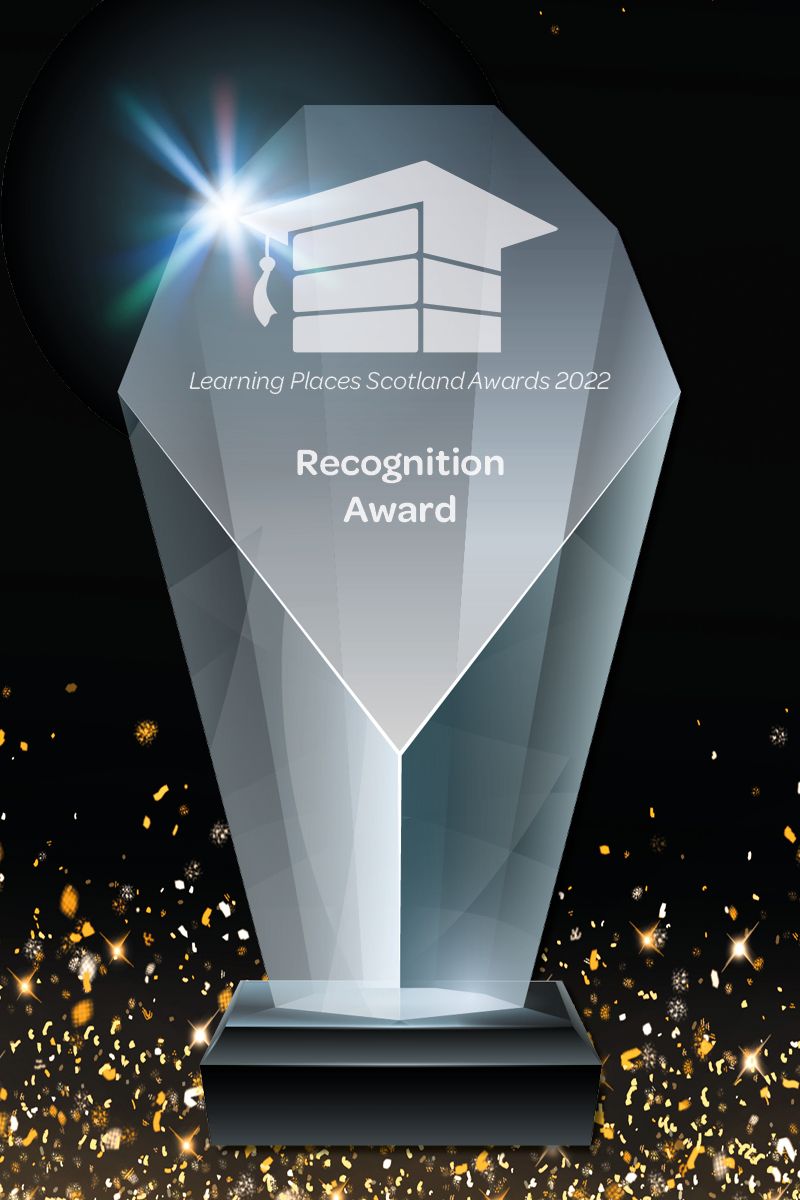 Recognition Award
This award recognises the innovations that education settings have made in response to the Covid-19 crisis. The judges will be looking for information on your experiences, what you did, what you think worked, and what you will carry forward.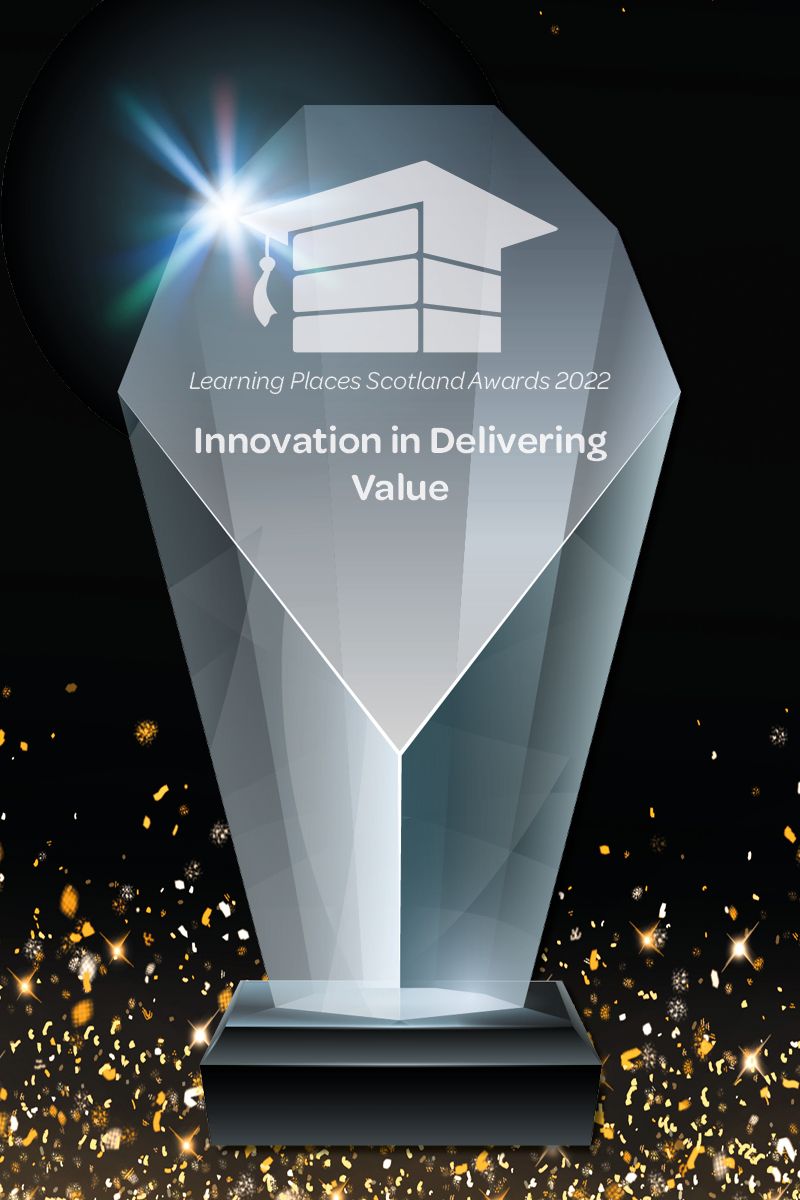 Innovation in Delivering Value
This award recognises innovation that has helped contribute to value, experiential for users, monetary and/or collaborative ways of working in the design of learning spaces.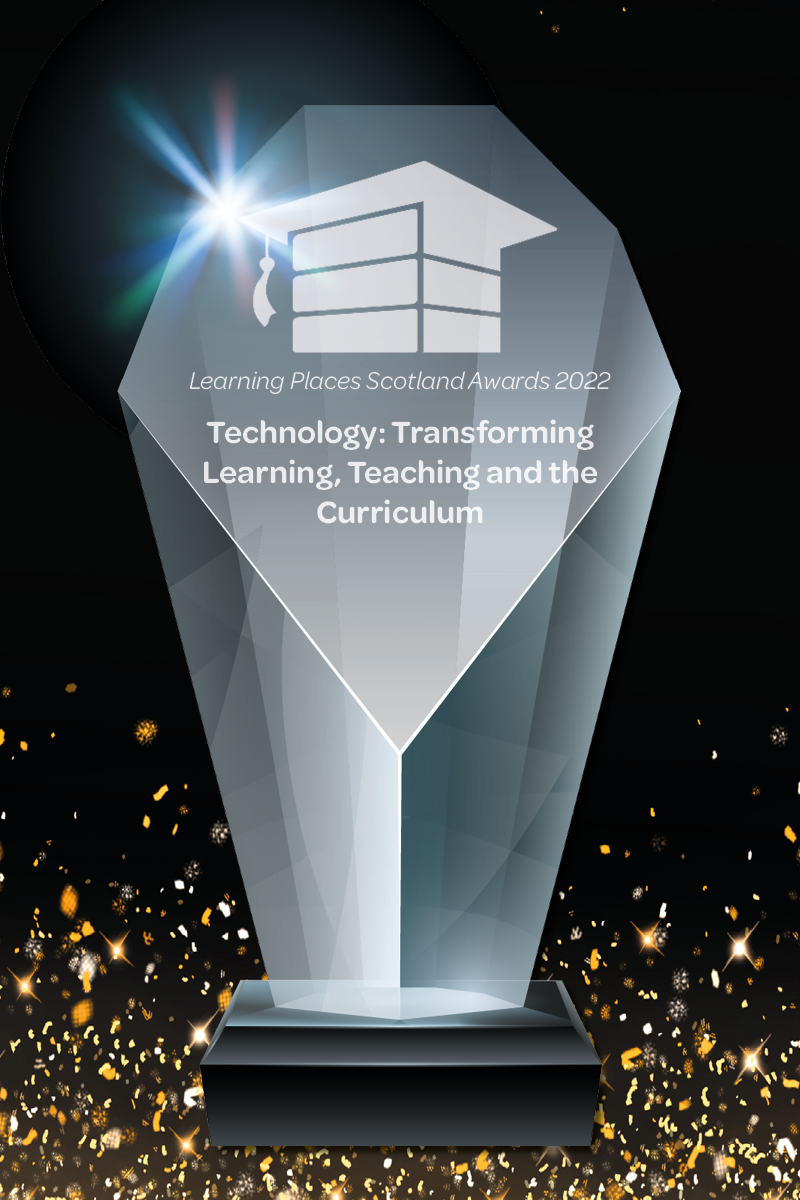 Technology: Transforming Learning, Teaching and the Curriculum
This award recognises innovation in the briefing, design, development and delivery of learning and teaching by using technology to provide equity of education provision in the 21st century.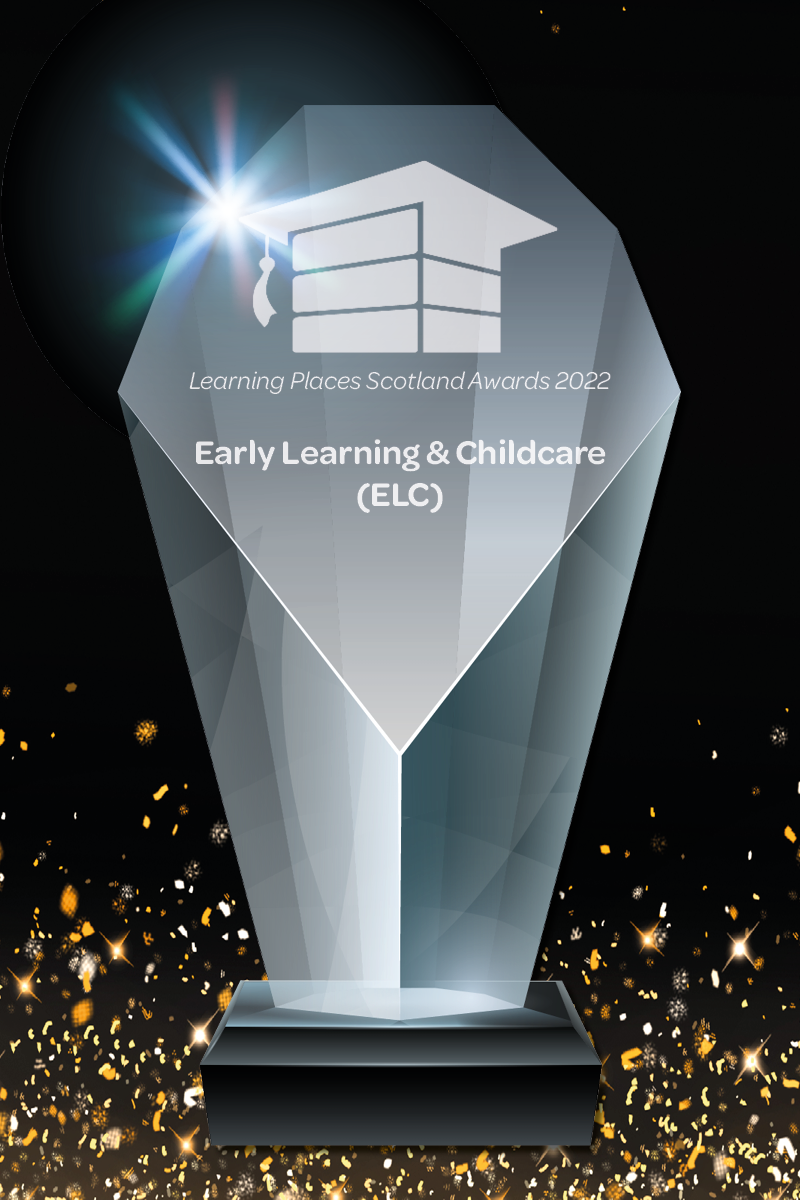 Early Learning & Childcare (ELC)
This award recognises excellence and innovation in the briefing, design, development and delivery of ELC facilities in a community setting to ensure that children get 'the best start in life', focusing on innovation in meeting the 'quality of experience' for early learners through the creative use of space, and learner led experiences.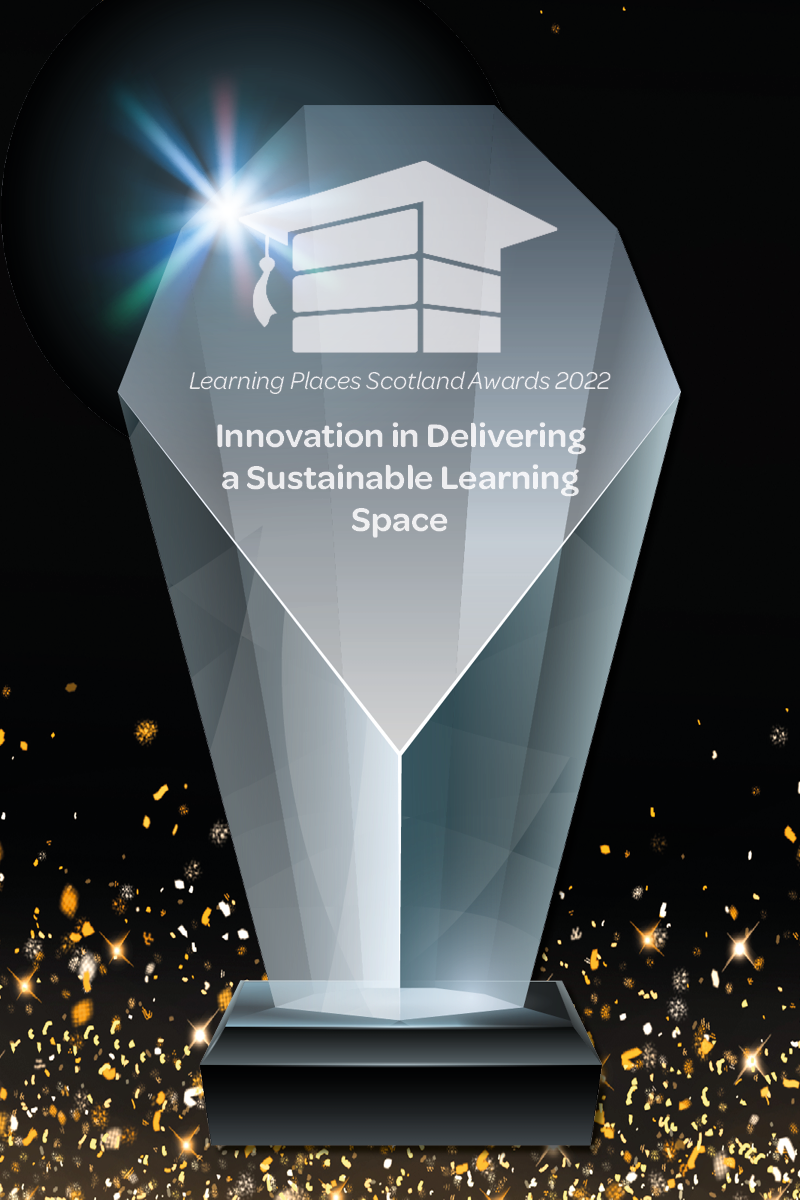 Innovation in Delivering a Sustainable Learning Space
This award recognises sustainability practice across all levels of decision making in existing and new build learning spaces to support improved performance of the key spaces, and more user driven sustainable behaviours.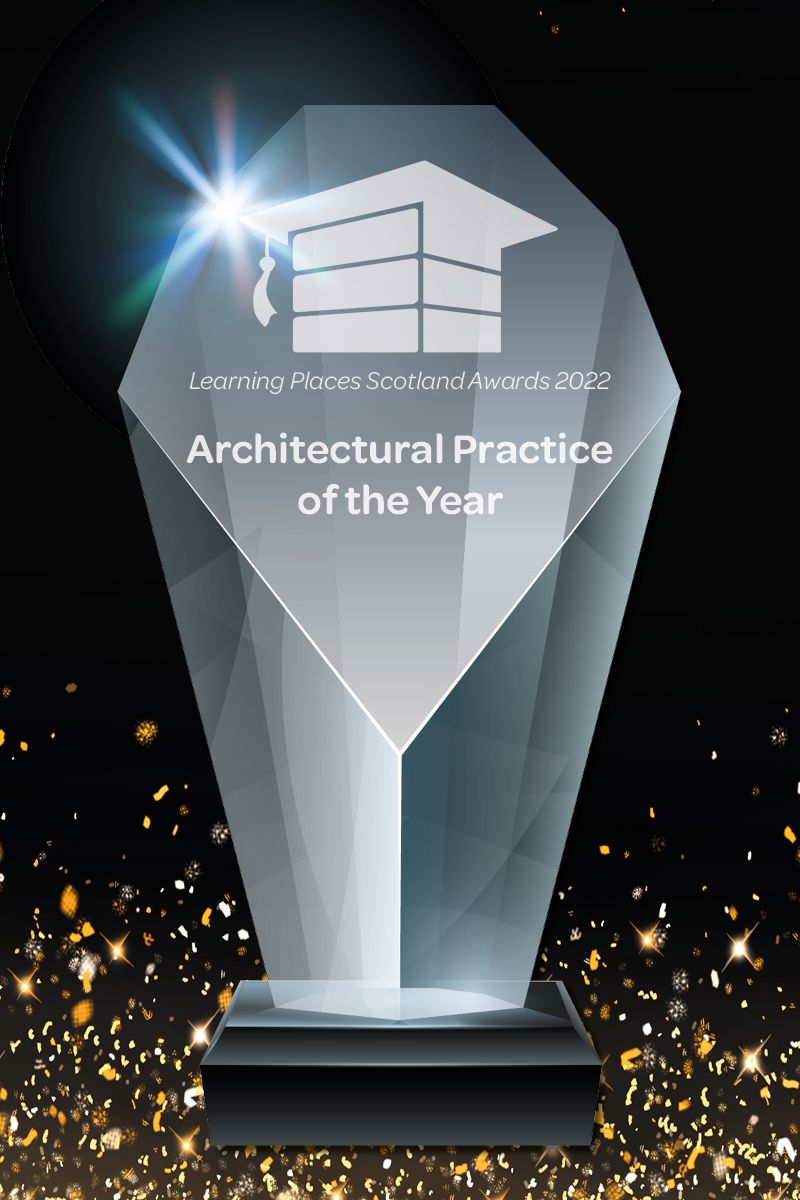 Architectural Practice of the Year
This award recognises an architectural practice which has demonstrated excellence in translating the needs and expectations of Scottish learning and teaching policy ambitions into designs for learning spaces and places which meet the needs of users, innovate to meet future needs and functionality, provide inspiration and deliver value to clients.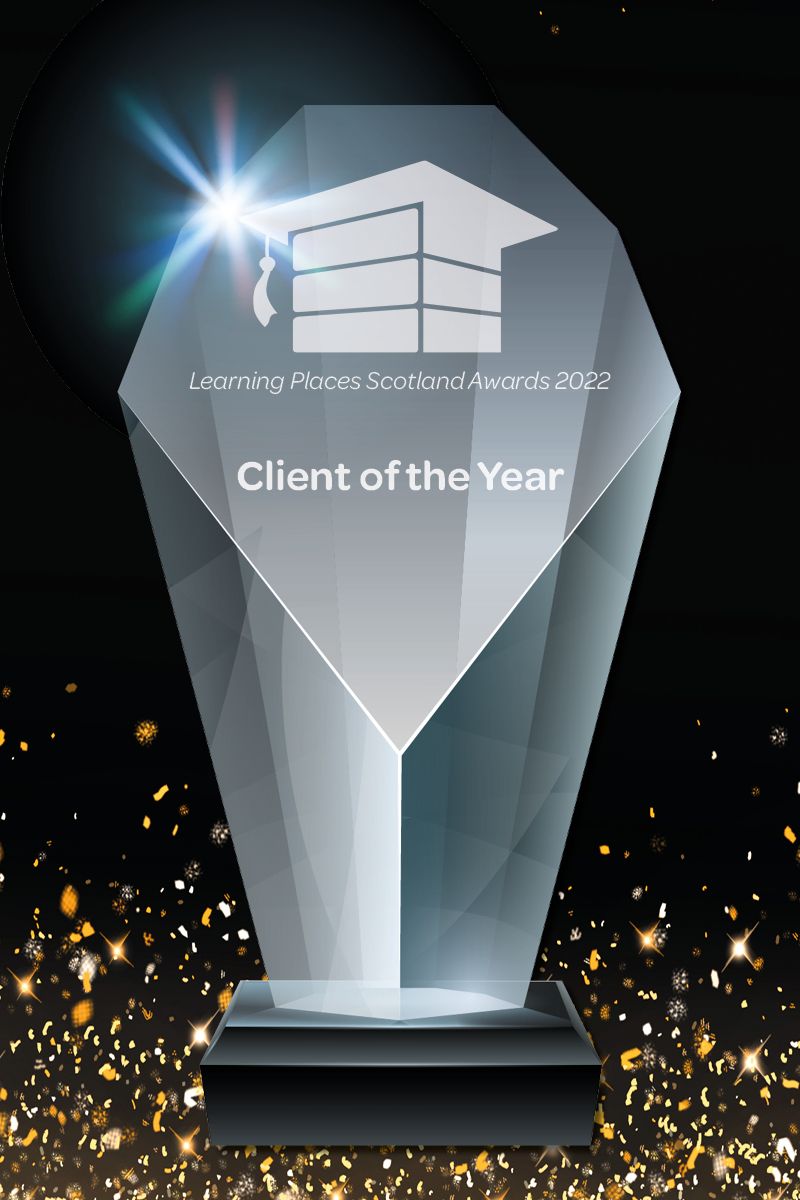 Client of the Year
This award recognises the passion, direction and innovation that a nursery, school, college, university or local authority has shown in either a new build or refurbishment project to ensure clear alignment of the education and community objectives across all stages of decision making.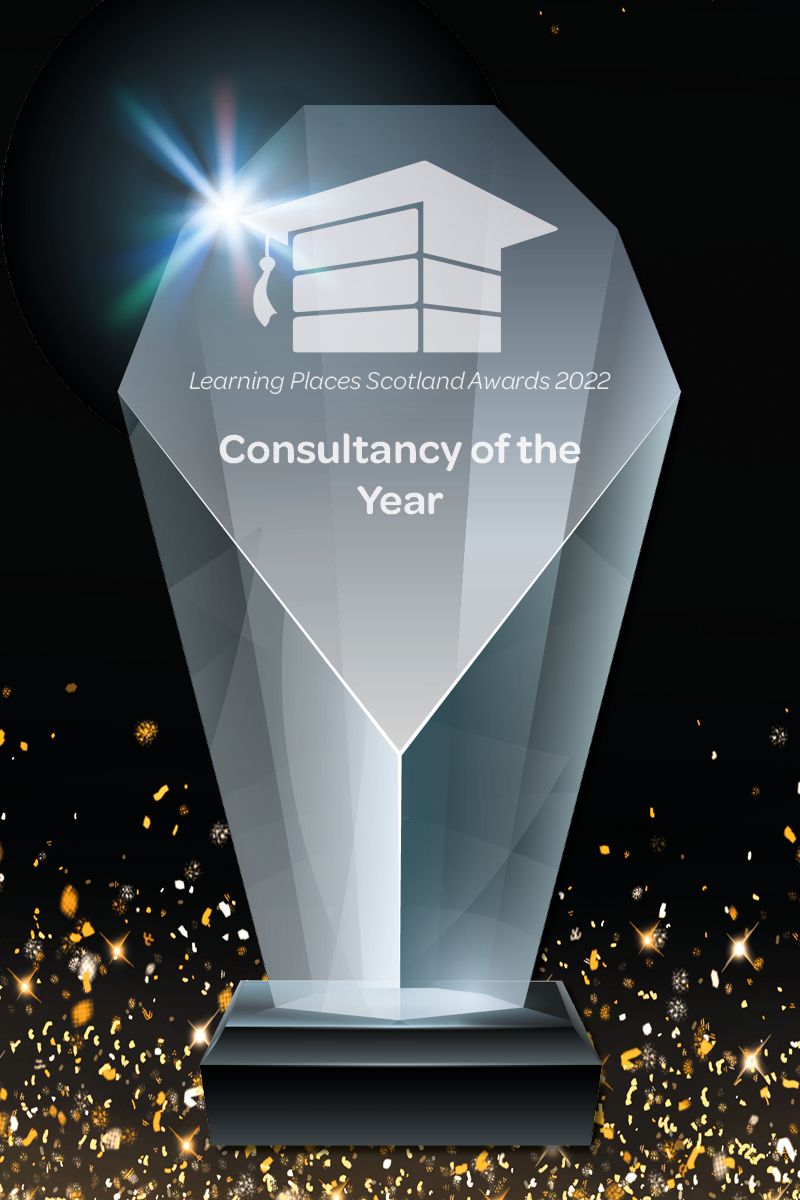 Consultancy of the Year 
This award recognises a multi-disciplinary or construction consultancy company (including building and quantity surveyors and project management companies) that have a proven track record of delivering/helping to deliver outstanding education projects in Scotland.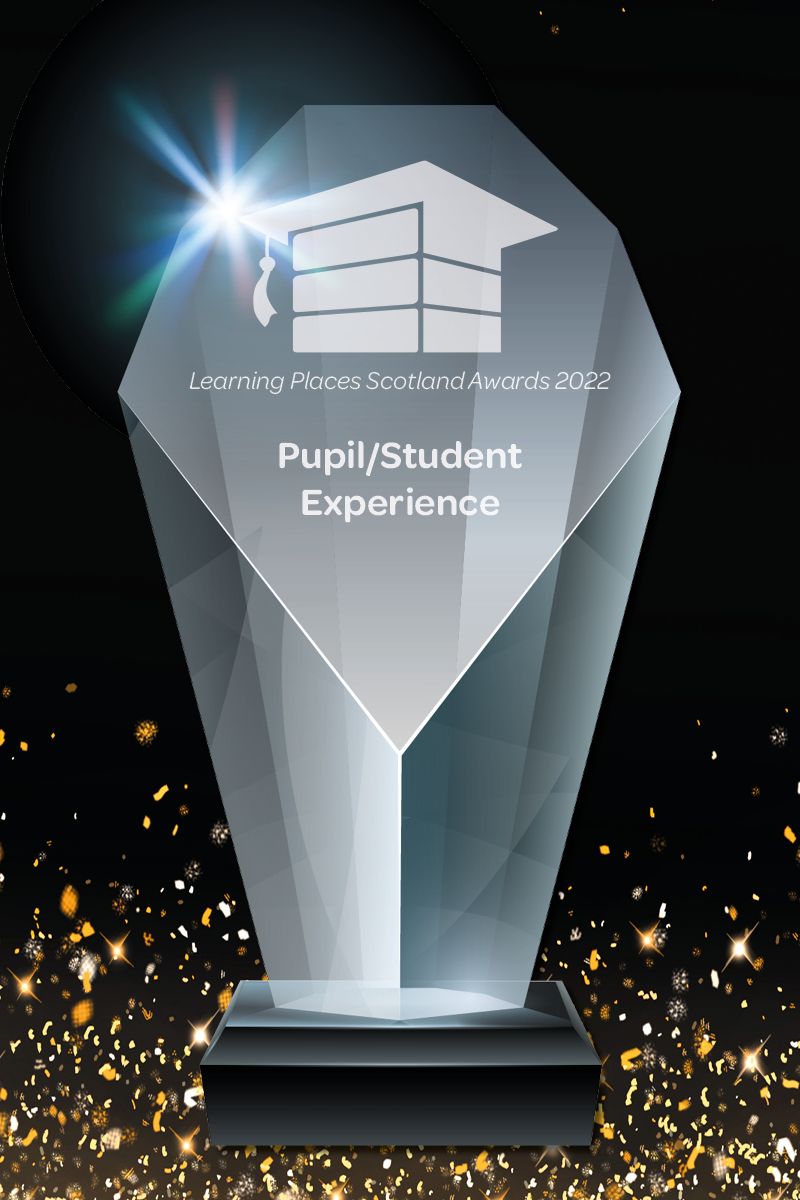 Pupil/Student Experience
This award recognises a learning establishment which has undertaken a buildings/facilities investment that significantly improves the pupils/students' learning and social experience and positively enhances their health and wellbeing.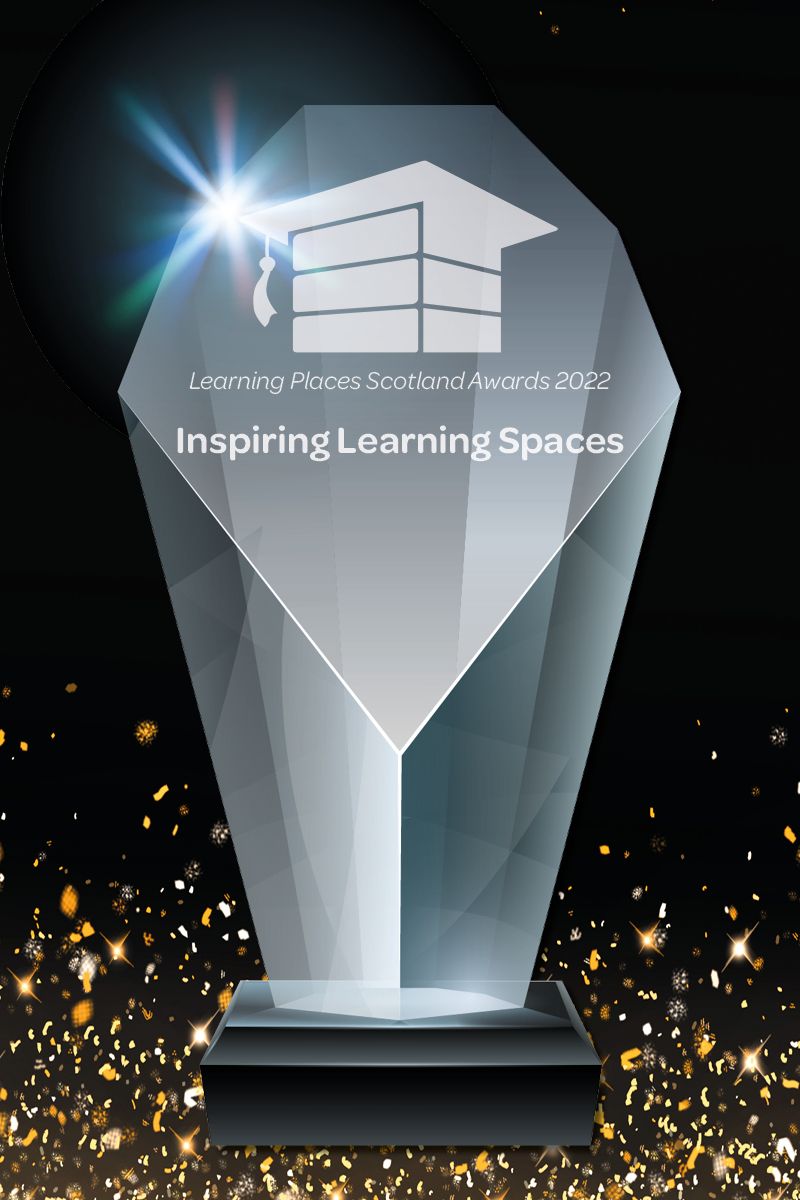 Inspiring Learning Spaces
This award recognises innovation in the creation of inspiring spaces across learning stages, in existing and new build spaces, that help support and promote new and different ways of learning/teaching and can be easily replicated across the learning estate.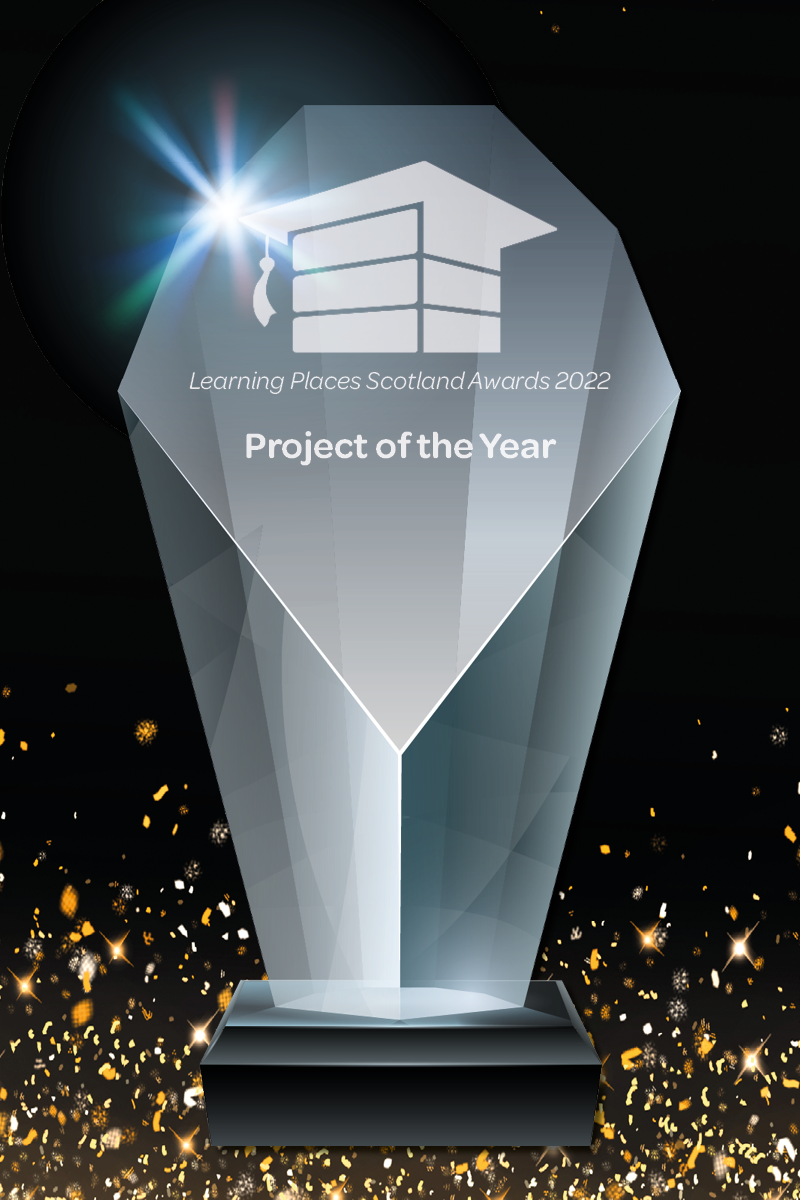 Project of the Year
This award recognises an ELC setting, school, college, university new build or refurbishment project which provides exemplar demonstration of a number of principles of Learning Estate Strategy principles and transferrable lessons for other projects.

Want to know how you could get involved?
Learning Places Scotland Awards 2021