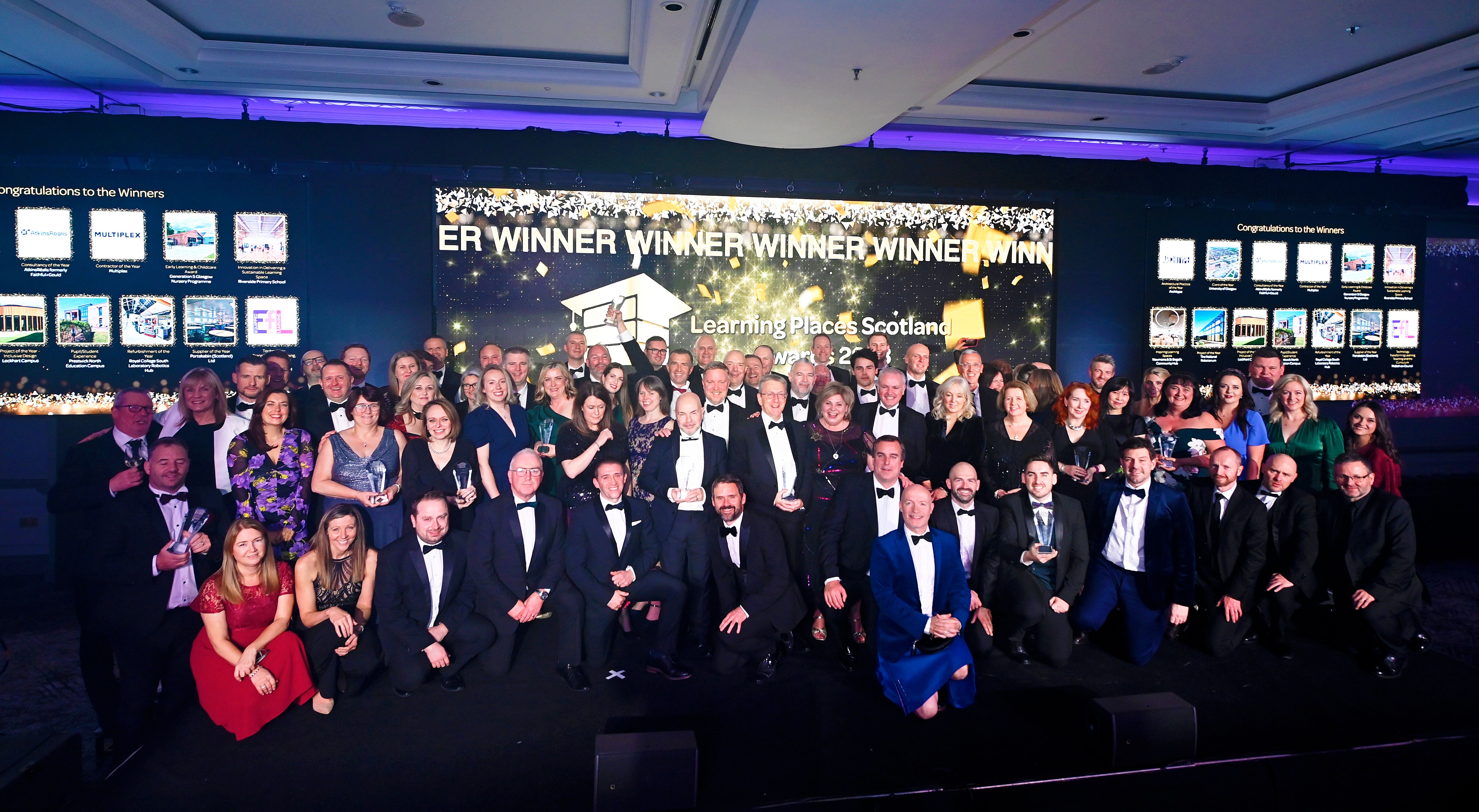 Put your company at the forefront of the education sector
The Learning Places Scotland Awards takes place on Tuesday 19 November 2024, 18:30 at the Hilton Glasgow. The night will be a fantastic occasion celebrating excellence and achievement in education.
Sponsoring the Learning Places Scotland Awards will place your brand alongside the key people who are recognised in the sector as drivers of excellence and innovation. Furthermore, you will benefit from exposure throughout the marketing campaign, which runs from now until the ceremony on the 19 November 2024 and beyond.
For more information, please contact Jacqui on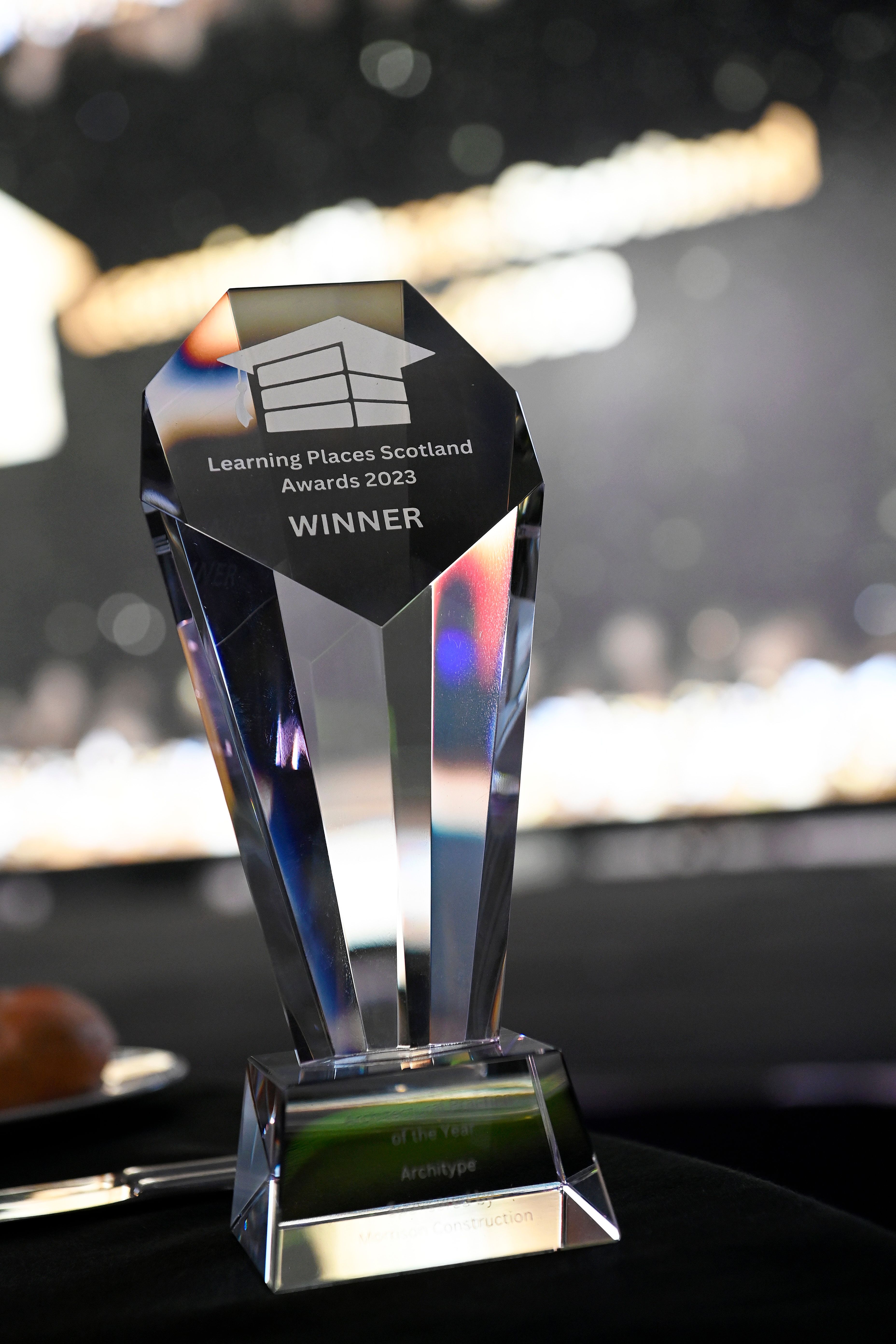 Awards Category Sponsor: £4,200 + VAT
Awards Category Sponsor: £4,200 + VAT
Table of 10 at the Learning Places Scotland Awards
Listing in the digital awards booklet and on the awards pages of the Learning Places Scotland website
Logo to be included on Awards signage at the event
Company logo on rotation with other sponsors during the duration of the Awards
Full page advert in the digital awards booklet
Company logo on stage during presentation of sponsored award category
Company representative to present award to the winner of award category
1 x two-day conference pass
Available categories to sponsor:
Client of the Year
Project of the Year - Inclusive Design
Inspiring Learning Spaces
Pupil/Student Experience
Refurbishment of the Year
Early Learning & Childcare Award
Technology: Transforming Learning, Teaching and the Curriculum
Innovation in Delivering a Sustainable Learning Space
Architectural Practice of the Year
Consultancy of the Year
Project of the Year
Contractor of the year
Supplier of the Year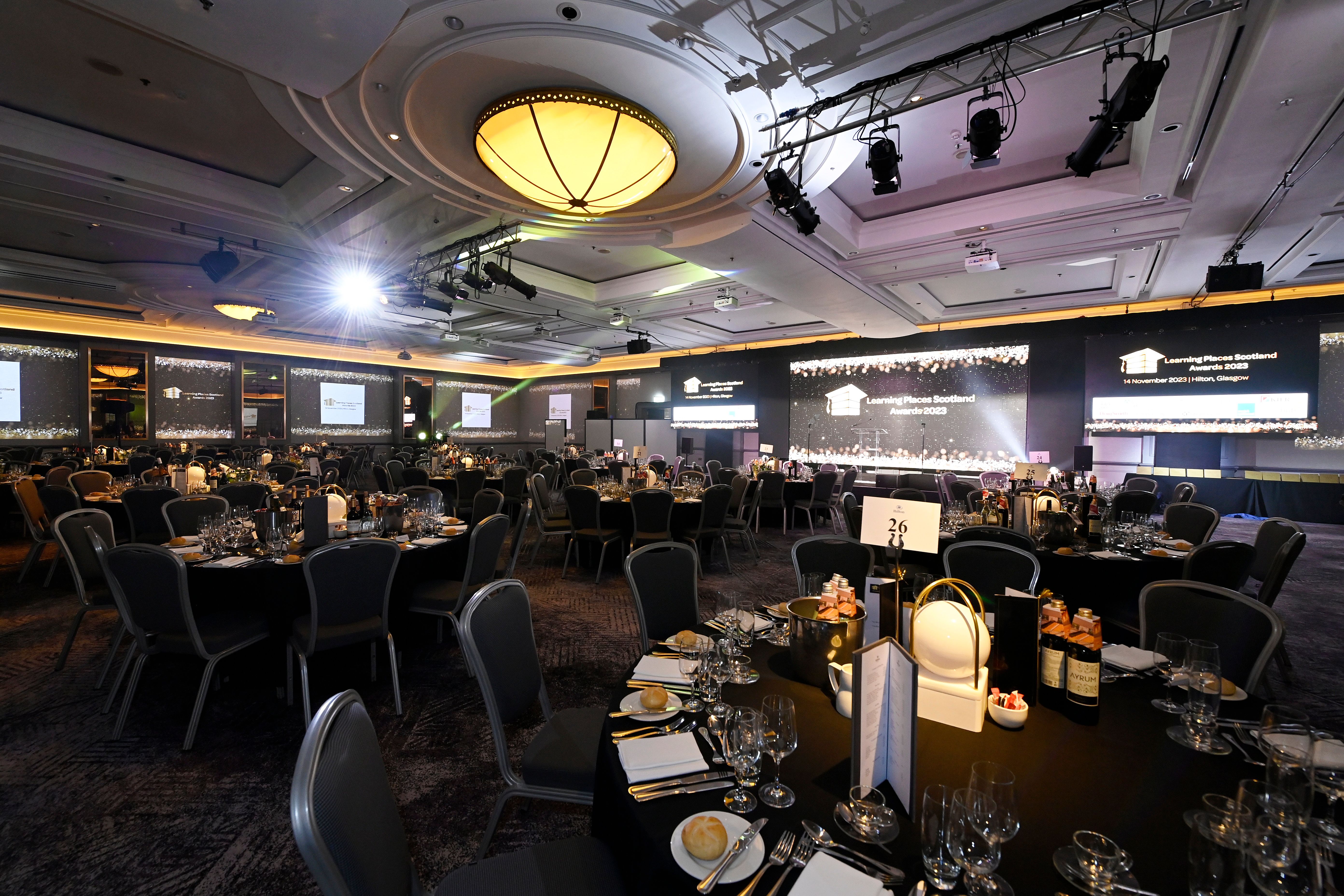 Table Gifts: £3,675 + VAT
Table Gifts: £3,675 + VAT
Table of 10 places at the Learning Places Scotland Awards
1/2 page full colour advert in the digital awards booklet
Sponsor to supply gifts for the table (up to one gift per person)
Listing in the digital awards booklet and on the awards pages of the Learning Places Scotland website
Logo to be included on awards signage at the event
Company logo on rotation with other sponsors throughout the duration of the awards
1 x two-day conference pass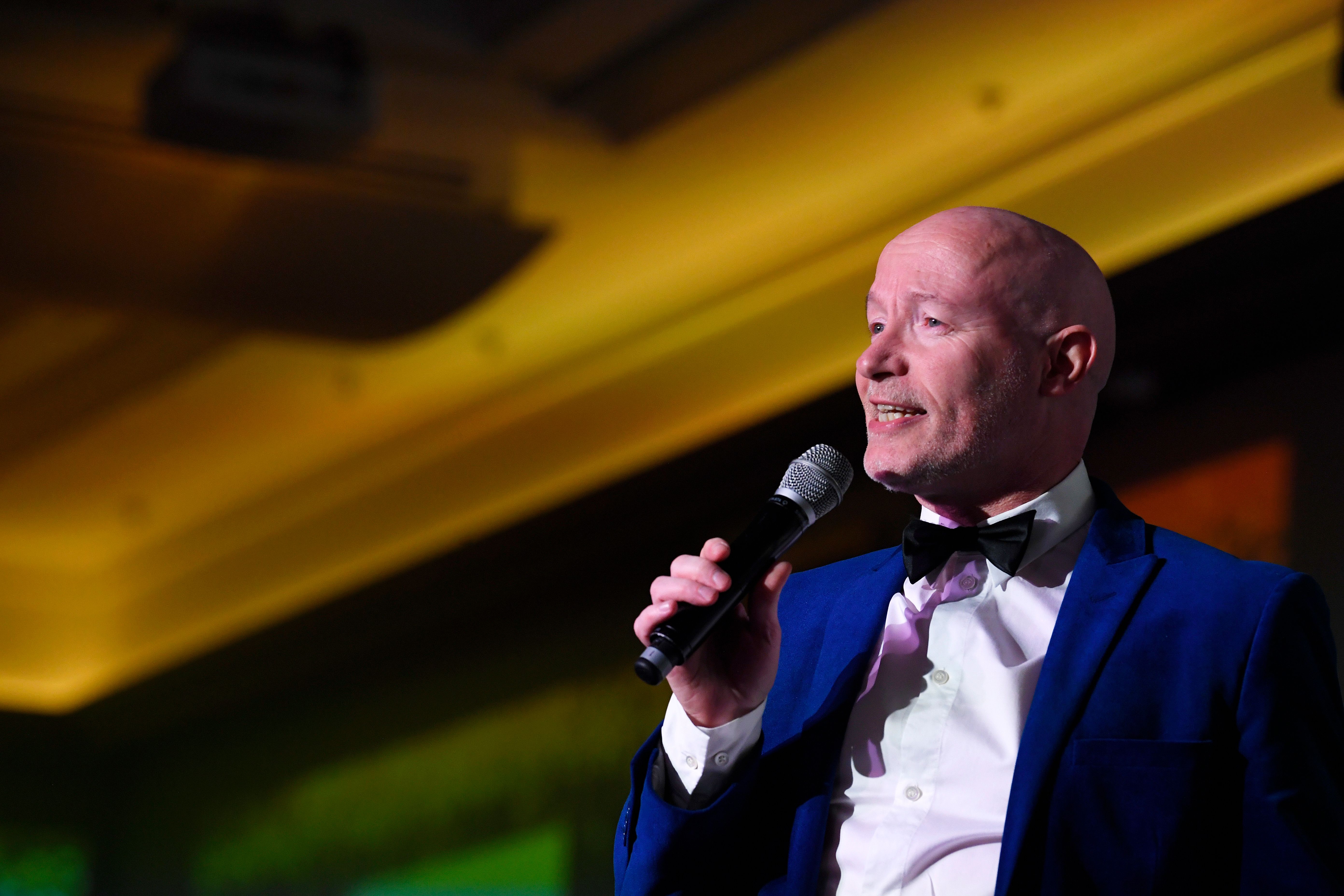 Awards Host & Speaker: £3,940 + VAT
Awards Host & Speaker: £3,940 + VAT
Logo and messaging to appear on the main screen when the presenter is going up to the stage and during their act
Table of 10 at the Learning Places Scotland Awards
Listing in the digital awards booklet and on the awards pages of the Learning Places Scotland website
Logo to be included on awards signage at the event
Company logo on rotation with other sponsors during the duration of the Awards
Full page advert in the digital awards booklet
1 x two-day conference pass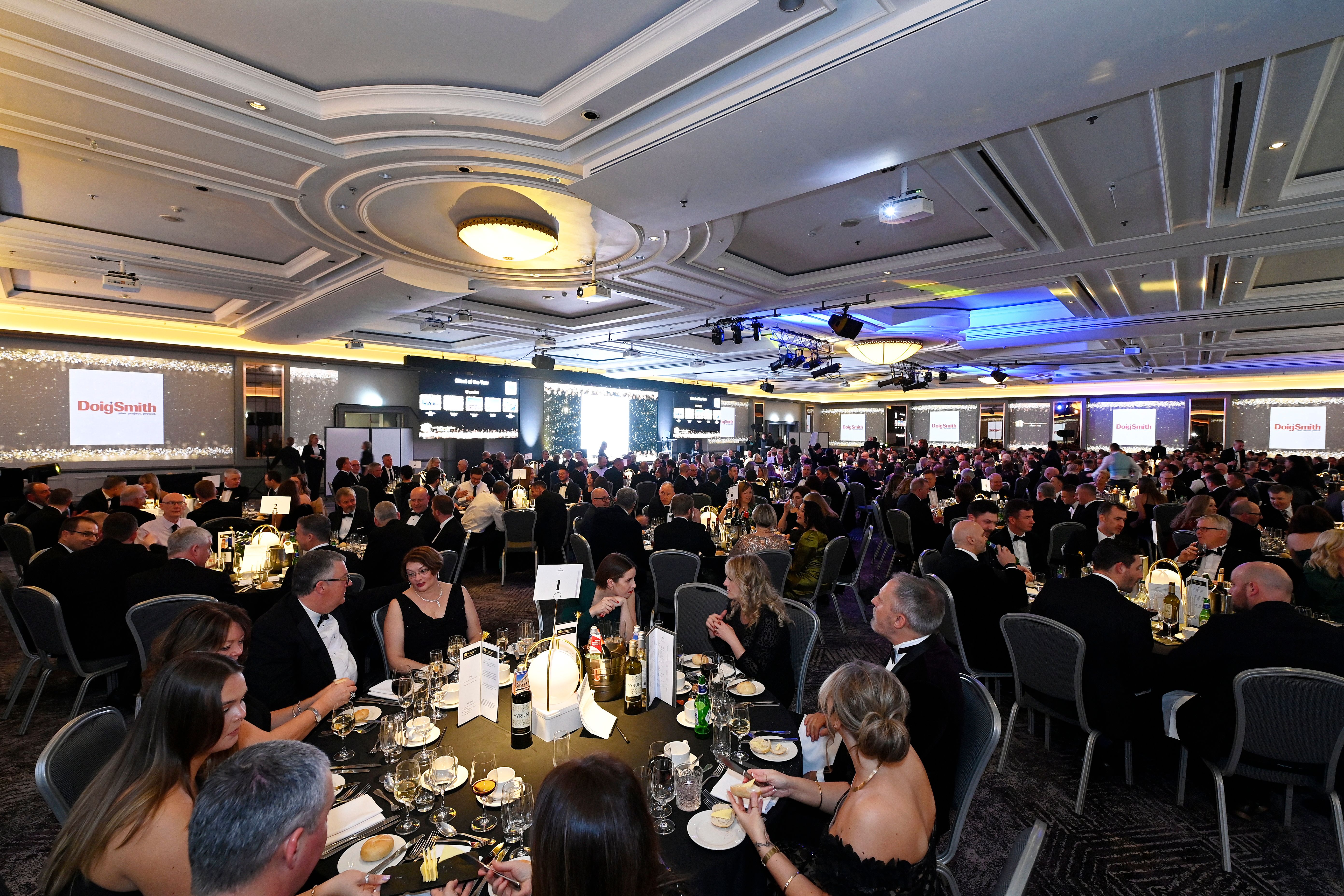 Awards Table Plus: £2,365 + VAT
Awards Table+: £2,890 + VAT
Table of 10 at the Learning Places Scotland Awards
Listing in the digital awards booklet and on the awards pages of the Learning Places Scotland website
Full page advert in the digital awards booklet
For more information about sponsoring the Learning Places Scotland 2024 Awards, please contact Jacqui on
2023 Sponsors