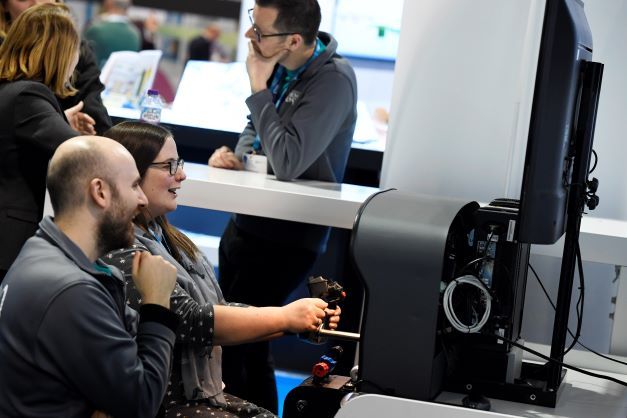 Step into the future and see the changing education environment for yourself at EdTech Scotland!
EdTech Scotland is dedicated to the latest technologies, designed specifically to enrich the educational environment. The event will be located within Learning Places Scotland but will have its own focus and dedicated conference.
This section will be popular with attendees for both its relevance to current plans and a natural interest in how education will look in the future, with cutting-edge equipment on display and live demonstrations drawing attention from the attendees.
As an exhibitor in this section, you will be able to demonstrate your latest innovative products, equipment and software directly to specifiers and key influencers in the sector.
As an attendee, you will be able to find out how technology is revolutionising education, discover the technologies of the future, engage with technical specialists on the exhibitors' stands and see a live demonstration.
What our clients say about EdTech:
"It's a really exciting time for digital technology in Scotland at the moment. We've got a number of manifesto commitments around digital devices and digital schools or digital academies in Scotland so the idea of a conference which is around learning technology is a really positive one and will really contribute to the Scottish learning ecosystem".
Ollie Bray – Education Scotland
"It's really good that EdTech is being teamed up with this conference next year […[ We've said for many years that technology should be in at the very start of projects and too often ICT/technology is brought into the design solution half way through almost as an afterthought."
Gareth Long – The Learning Crowd
"As people are thinking about building new schools across the country or refurbishing existing schools, we think it's really important not just to think about the actual materials that you build those rooms with and what they look like but making sure that you're creating a space and thinking about where devices fit into that or where you might charge them".
Dean Stokes – Google
For further information or to enquire about exhibiting or sponsoring EdTech Scotland, please contact Jacqui on 01892 351626 or jacqui@stepconnect2.com.